207 SQUADRON ROYAL AIR FORCE HISTORY
Photos from the 207 Squadron RAF Association 2007 Reunion
Midland Hotel, Derby, 8th September 2007
If you do not have a broadband connection please be patient as there are many images on this page.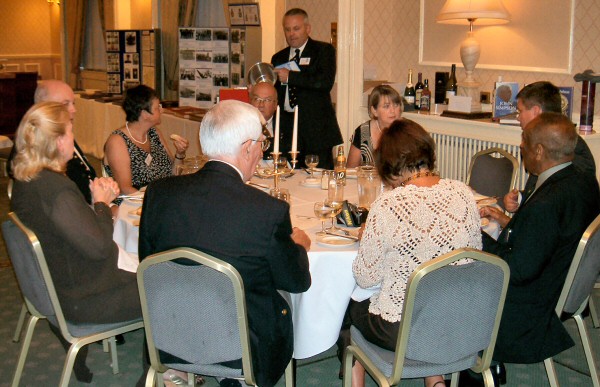 Association Secretary Kevin Mapley announces the Hotel Draw result - lucky Larry Collings!
We are very grateful to the Midland Hotel which donated this prize.
The total amount raised in connection with the reunion was £1,234.07: The Hotel Weekend raffle raised £720, the Raffle of prizes at the Dinner raised £372.07(!) and the mini auction of items donated by the families of the late John Mace and Maurice Jackman added £142.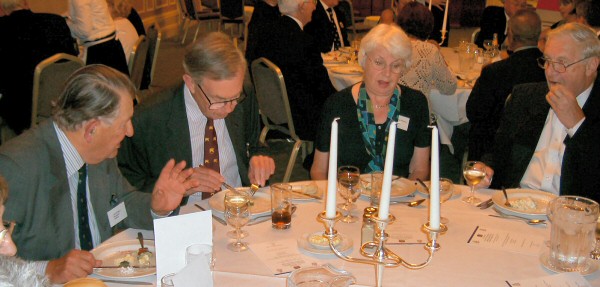 Colin Bell - Alan and Diane Mawby - Clive Semple (whose father flew with the Squadron in WW1)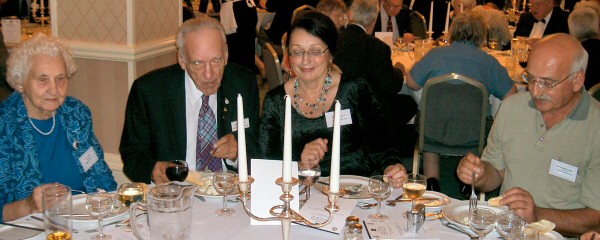 The Huntley family over from Canada - Kathleen, Charlie, Hanifa and Russell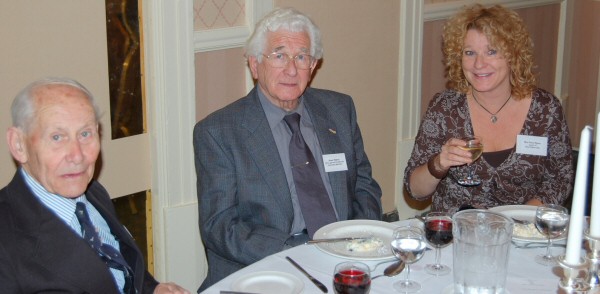 Jim with old Eindhoven friend Kees Rijken, Petra Rijken: Mills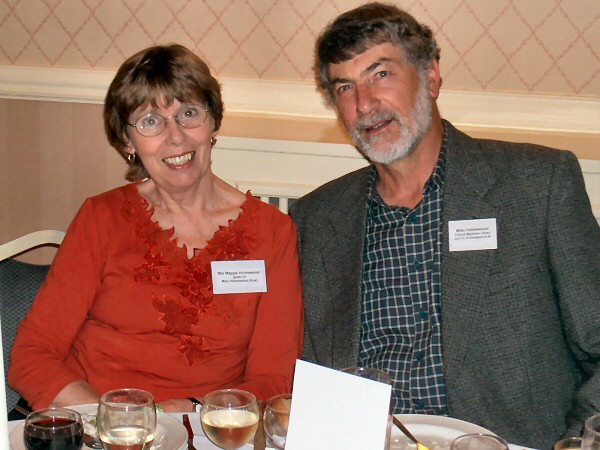 Maggie and Mike Holmewood over from Australia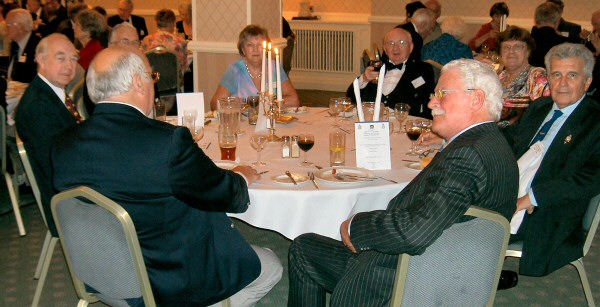 Sid Beaver - Peter Valleley - Harry Bromwich (hidden) - Dorothy Bromwich - John Laing - Peter Coady - Mary Laing - Kevin Grant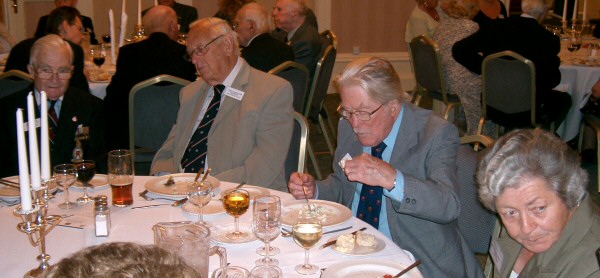 Nat Bury - Peter Langdon - Jack Pegrum - Catherine Langdon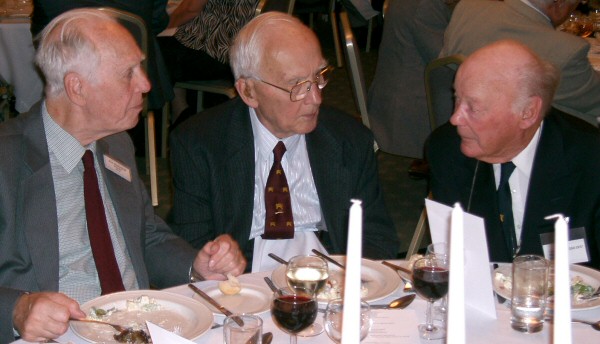 Bob Storey - John Banfield - Thos Murray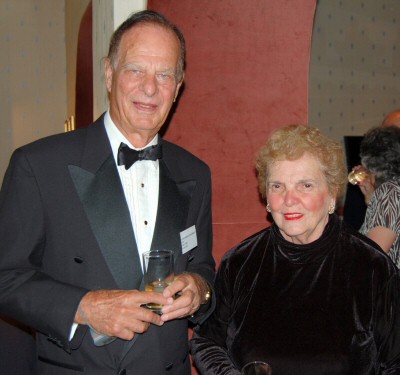 Gordon and Jeanne Moulton-Barrett, over from Florida: Mills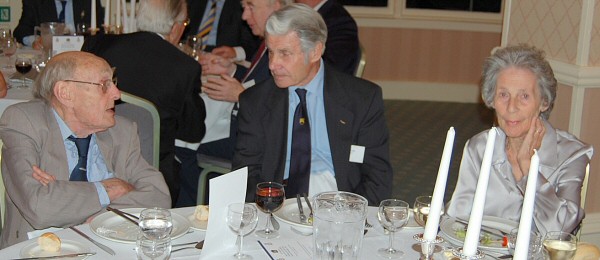 Jim Dickenson, John and Silvia Pearl: Mills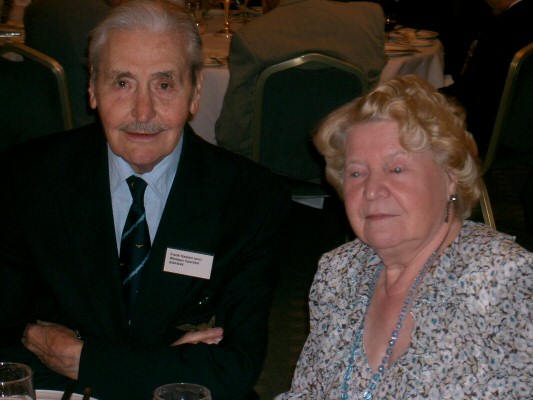 Frank Haslam snr with Ruth Alderson, the sister of his Navigator, John Shaw who was killed.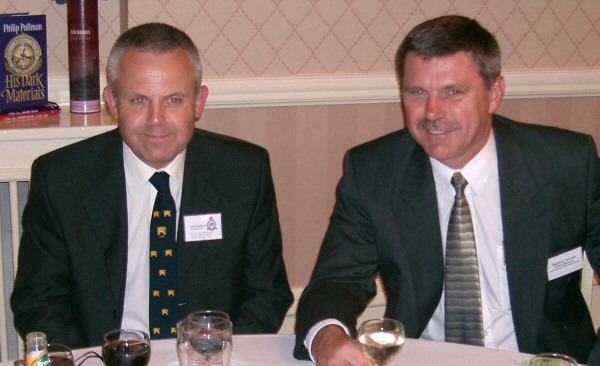 Kevin Mapley and Stephen Verralls, son of the late Bill Verralls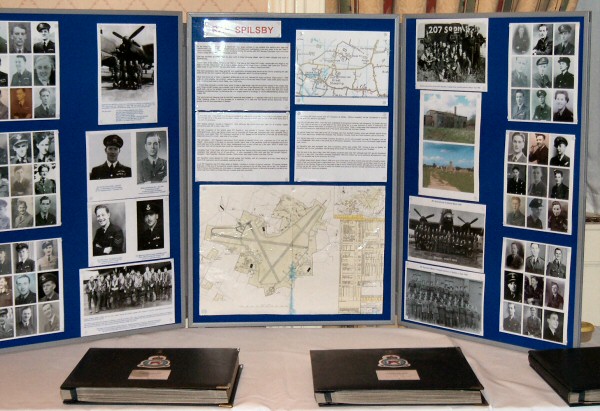 one of the displays and some of the albums again brought by Raymond Glynne-Owen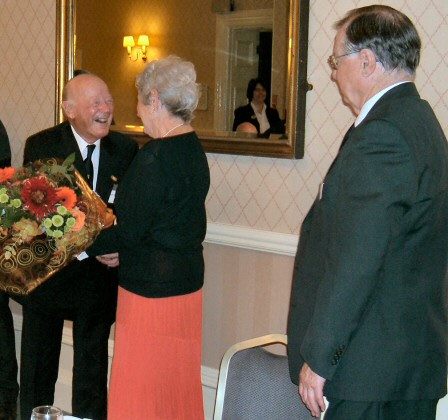 presentation to Betty Green by Thos Murray on behalf of the Association in the retirement of Dave Green as Treasurer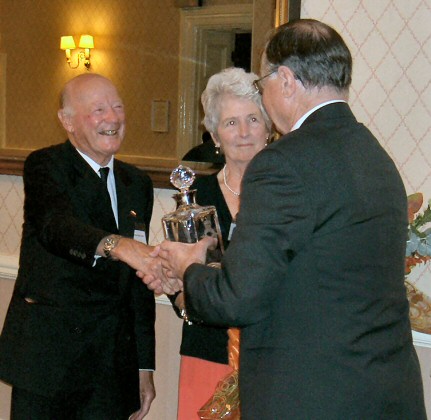 presentation of an engraved RAF decanter to Dave Green by Thos Murray on behalf of the Association
on Dave's retirement as Treasurer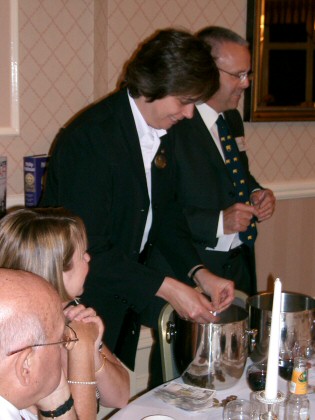 Midland Hotel Resident Manager and old friend Jane Cryer helps Kevin with the Raffle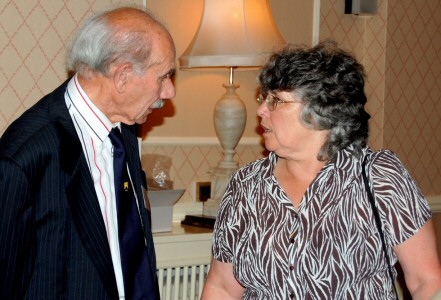 Alec and Margaret White: Mills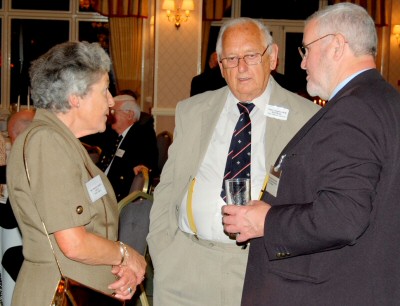 Catherine and Peter Langdon with Raymond Glynne-Owen: Mills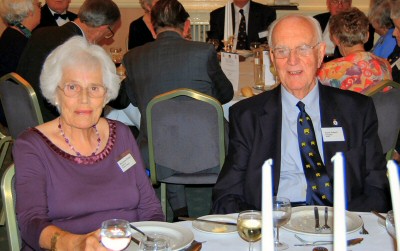 Doris and Frank Pollard: Mills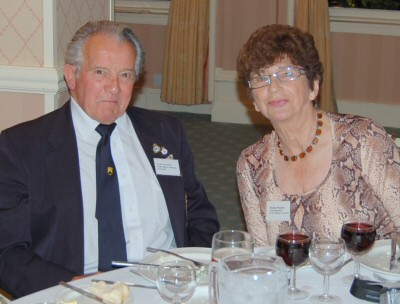 Fred and Renee Pearce: Mills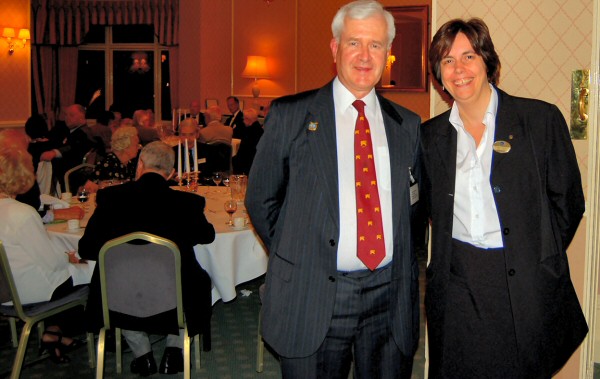 Reunion Secretary Frank Haslam with Midland Hotel Resident Manager Jane Cryer: Mills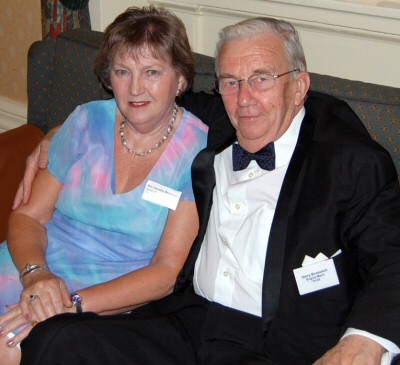 Dorothy and Harry Bromwich: Mills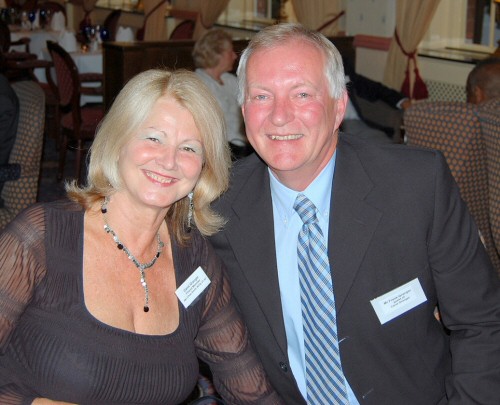 Carol and Frank Granger: Carol's dad was the late Chas Smith: Mills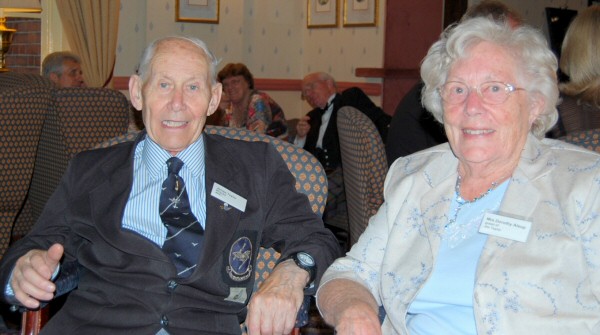 Jim Taylor and Mrs Dorothy Alsop: Mills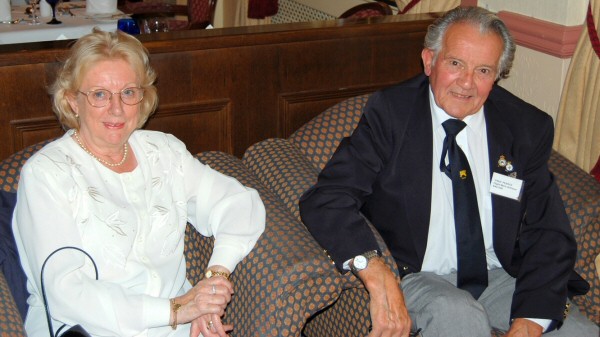 Kath Glynne-Owen and Fred Pearce: Mills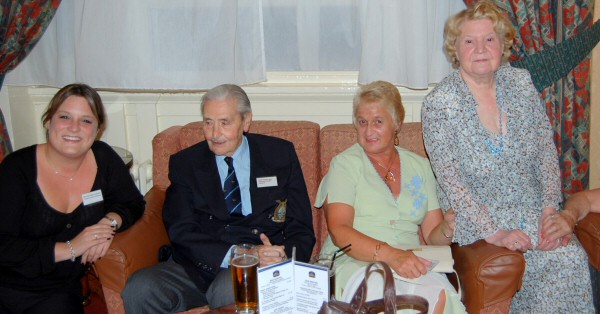 Kate Harvey - Frank Haslam snr - Jeanne Harvey - Ruth Alderson: Mills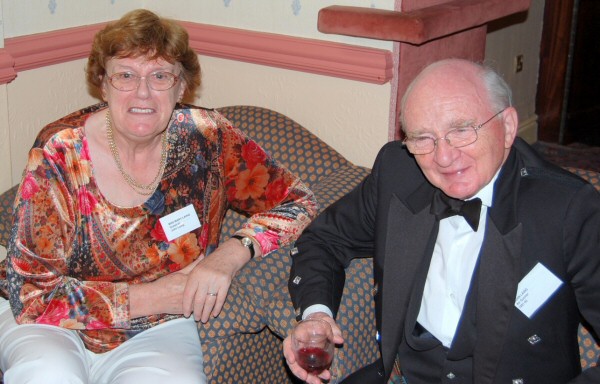 Mary and John Laing: Mills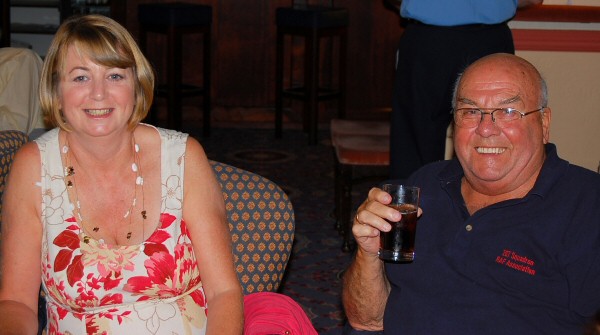 Nikki Mapley and Tom Rogers: Mills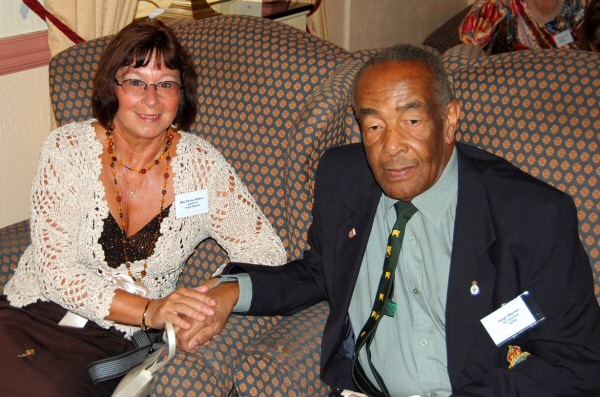 Mrs Penny Wilson, who brought Hugh Wynter: Mills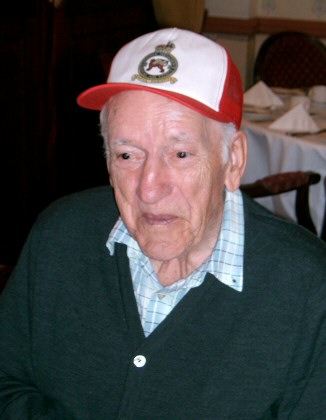 Sunday morning - Charlie Huntley from over from Canada with his 207 hat
---
Some other Reunion Albums
If you have other or better images please contact the editor Frank Haslam.
images, unless otherwise stated - Haslam: last updated 17 Aug 10: 1 Jan 14