This monument is on Plymouth Hoe, close to the National Armada Memorial.
It is dedicated to those men and women who served during the Second World War, both in the air and on the ground.
It was the inspiration of Mr Jim Davis, a former rear gunner on the Lancaster during the Second World War. He and the former commander of the Pathfinder forces, Air Vice-Marshal Don Bennett, fought for over nine years to have this monument erected on the Hoe and it is the only international air monument in the world.
The monument was unveiled by Air Marshal Sir John Curtiss, in the presence of the Lord Mayor of Plymouth, Mr Dennis Dicker, on Sunday September 3rd 1989, the Fiftieth Anniversary of the declaration of War.
Among the several hundred RAF veterans who paraded that day were representatives from seventeen countries, including the USA, the USSR, Poland, Czechoslovakia, the Netherlands, South Africa and Zimbabwe.
Granite has been used for the main body of the Monument, on top of which is the six-feet tall, bronze statue of the Unknown Airman, sculpted by Mrs Pamela Taylor.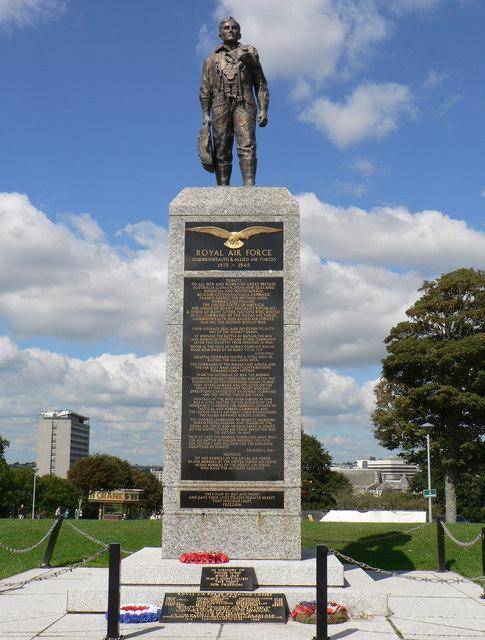 source