207 SQUADRON ROYAL AIR FORCE HISTORY
207 (R) Squadron : Presentation of Standard 25 Nov 2003
this is a very large page so please allow time for the images to load


Awaiting the arrival of Prince Andrew: Parade Commander & OC 207 Sqn Ldr Alan Dolding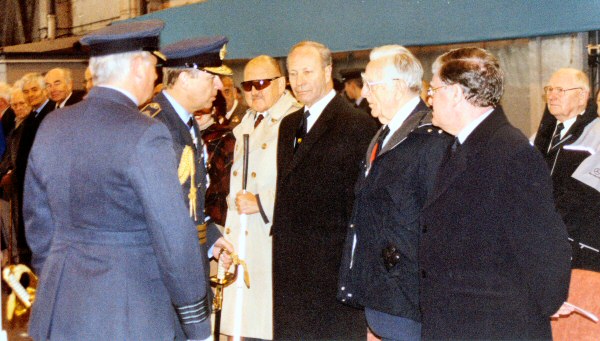 HRH Prince Andrew talks to Russ Jeffs, CO 1942: L-R: Norman Turton, Roper Langford, John Scullard, Station Cdr Grp Capt Harrison, HRH, Les Arthur CO 1972-73, Peter Goodman CO 1975-77, Russ, Vice President of the Association Ben Lyon (standing in for Ken Marwood), Norman Levick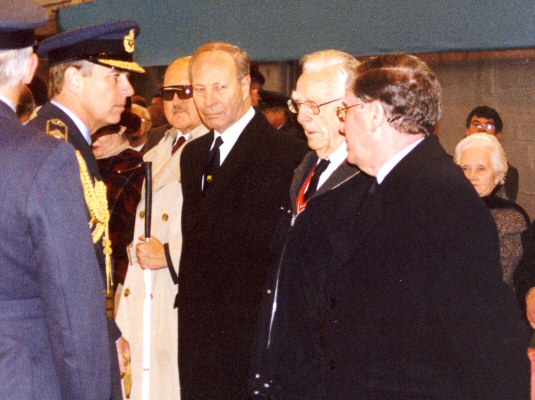 Another view, same group, with Betty Buck on right

Dick Haven, who was Standard Bearer in 1956 showing 'his' picture
to QFI Flt Lt Matt Hollowood, the Standard Bearer in 2003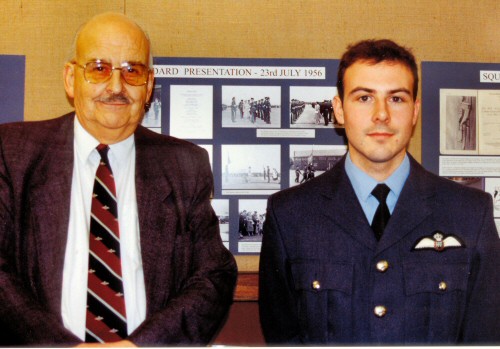 Dick and Matt: "You did it by the book - which is more than we did!" said Dick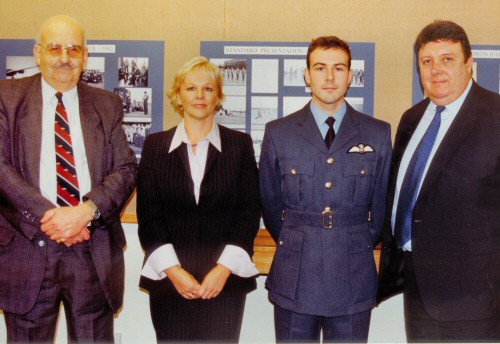 Dick Haven with Matt and his parents - one for the Album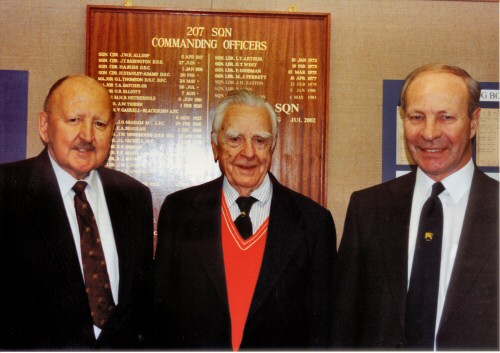 COs: Les Arthur 1973, Russ Jeffs 1942, Peter Goodman 1975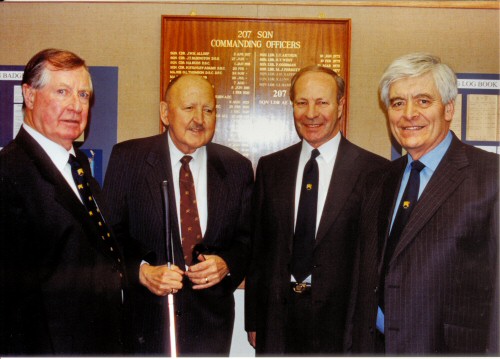 207 Devonians: Dave Green (Nav/Assoc Treasurer), Les Arthur (CO),
Peter Goodman (CO), Roper Langford (Pilot)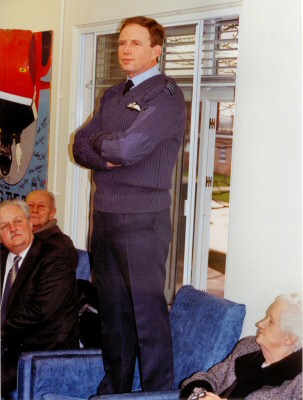 OC 207 Alan Dolding explains that he was unavoidably detained - by Royal duties
Also in shot: ?, Norman Turton and Betty Buck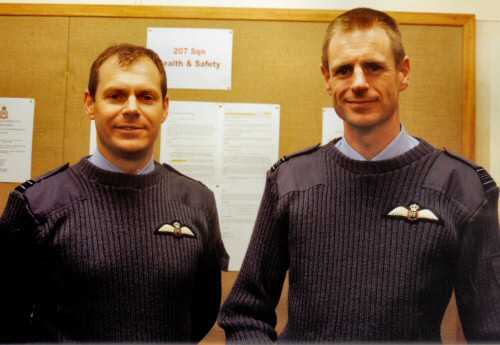 Behind the scenes: QFIs Flt Lt Rich Berry and Sqn Ldr Paul Stockley (Presentation Project Officer)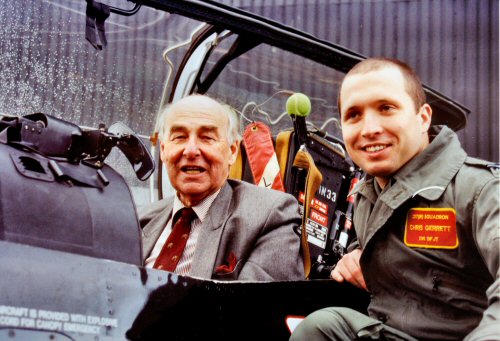 Tucano: John Scullard (Valiant pilot) finds his way around with a little help from student Chris Gerrett:
the tennis ball is one of a pair providing protection from the shear blades of the ejector seat
click for Roper Langford (Devon pilot) doing the same.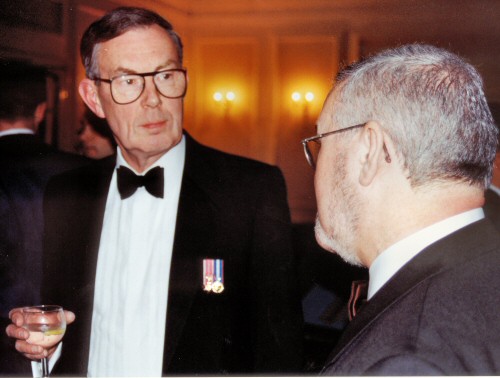 Dining In Night: Alan Mawby (207 History and Association Liaison Officer) and Raymond Glynne-Owen.

Alan made excellent use of photos from the archives, official sources and from the albums created by Raymond for a fascinating display.

Dining In Night: foreground - QFI Steve Cox, Roper Langford (Devons), QFIs Dick Shuster and Jerry Woodward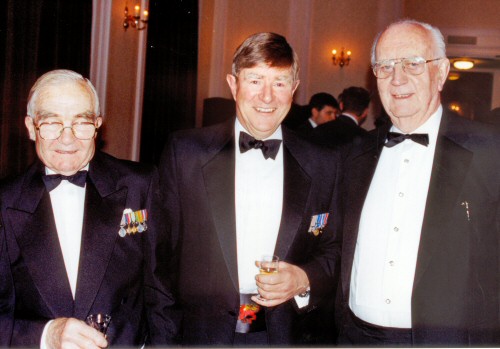 Dining In Night: Nat Bury, Andy Williams (QFI & ex-CO Coningsby and BBMF Spitfire pilot:
note 207 Lion on cummerbund), Frank Pollard (who's moving to the village next to Linton)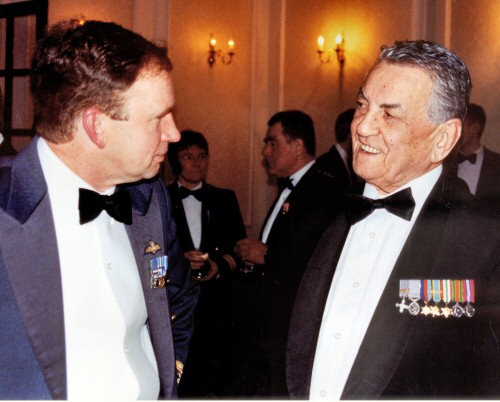 Dining In Night: PMC Alan Dolding and speaker Wallace McIntosh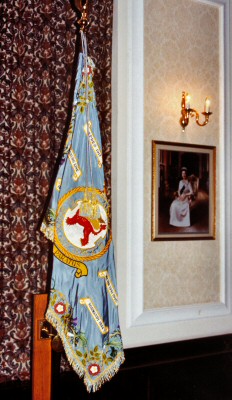 Dining In Night: In place at last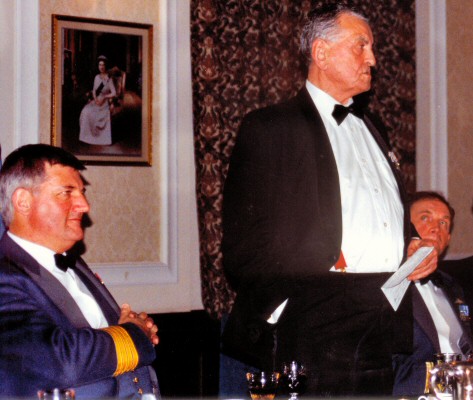 Dining In Night: Station Commander Grp Capt Harrison and Alan Dolding - and Wallace McIntosh
warming to his theme of emphasising the importance of training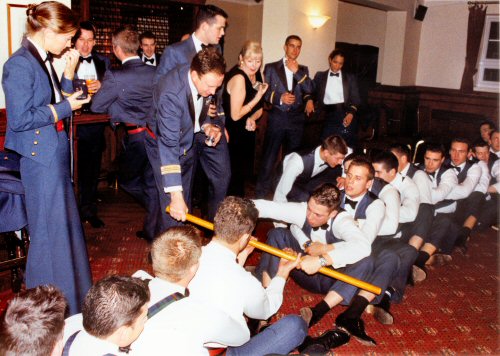 Dining In Night: Bar extension granted to 1am and ... the Students (R) beat the Instructors (L) 2-1
Some Members and others attending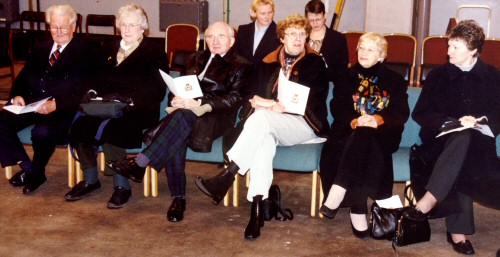 George (1944) & Mrs Mitchell, John & Mary Laing, Mrs Bury, ?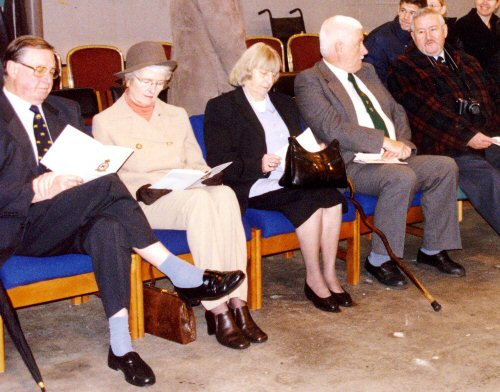 David & Betty Green, Mrs & John Foster, Raymond Glynne-Owen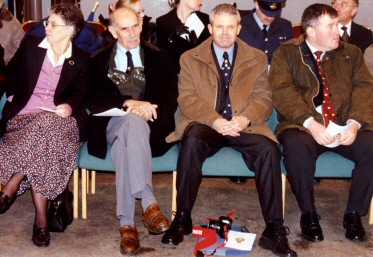 Margaret White, Alec White, Kevin Mapley, Paul Valleley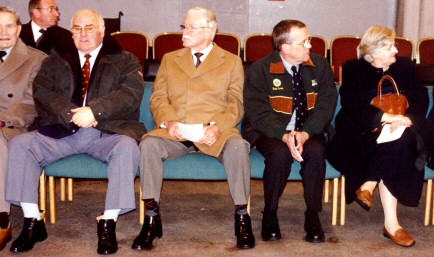 Ron Brown, Peter Valleley, Peter Coady, Andrew & Ruth Armstrong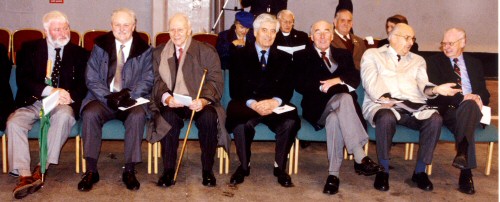 ?, ?, Norman Turton, Roper Langford, John Scullard, (Ron Swinden behind), Dick Haven, ?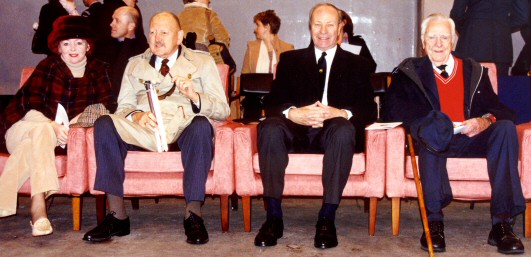 Ms Lynn Jeffrey, (Ronnie Buck behind), Les Arthur, Peter Goodman, Russ Jefffs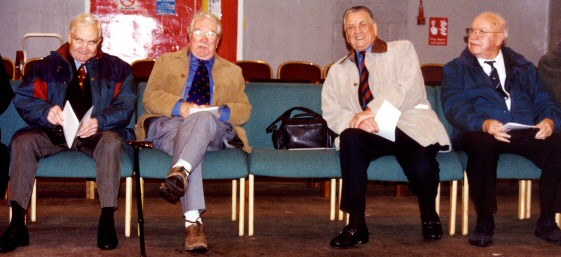 Nat Bury, Jack Pegrum, (editor's seat), Wallace McIntosh, Jack Cheesman, (out of shot Bob Kirby)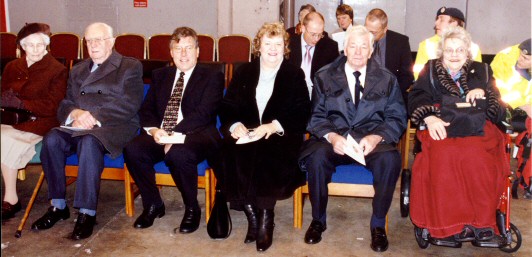 Mrs & Frank Pollard, David & Judy D'Arcy Thompson, Harry & Peggy Priestley
Not shown

Mrs Bealby, Jane.
Mrs Buck, Betty.
Mr Burrows, Stewart.
Chapman, Andrea Mrs
Haslam, Frank. Mr
Kirby, Rob, Dr



Levick, Eileen, Mrs
Wendt-Lyon, E, Mrs
Walker, Dudley, Mr
Wright, JR, Mr (not able to attend)
Sadly, Horace Daniels DFC, who had registered to come, died in October 2003.
source: unless other wise stated all images Haslam: if you have more images
of interest or corrections to the text please contact the editor
last updated 15 Oct 2004